Top 5 Medical Technology Jobs Shaping the Industry
13 Oct, 2023
12 minutes
The MedTech sector has evolved rapidly over the past few years due to technological advancem...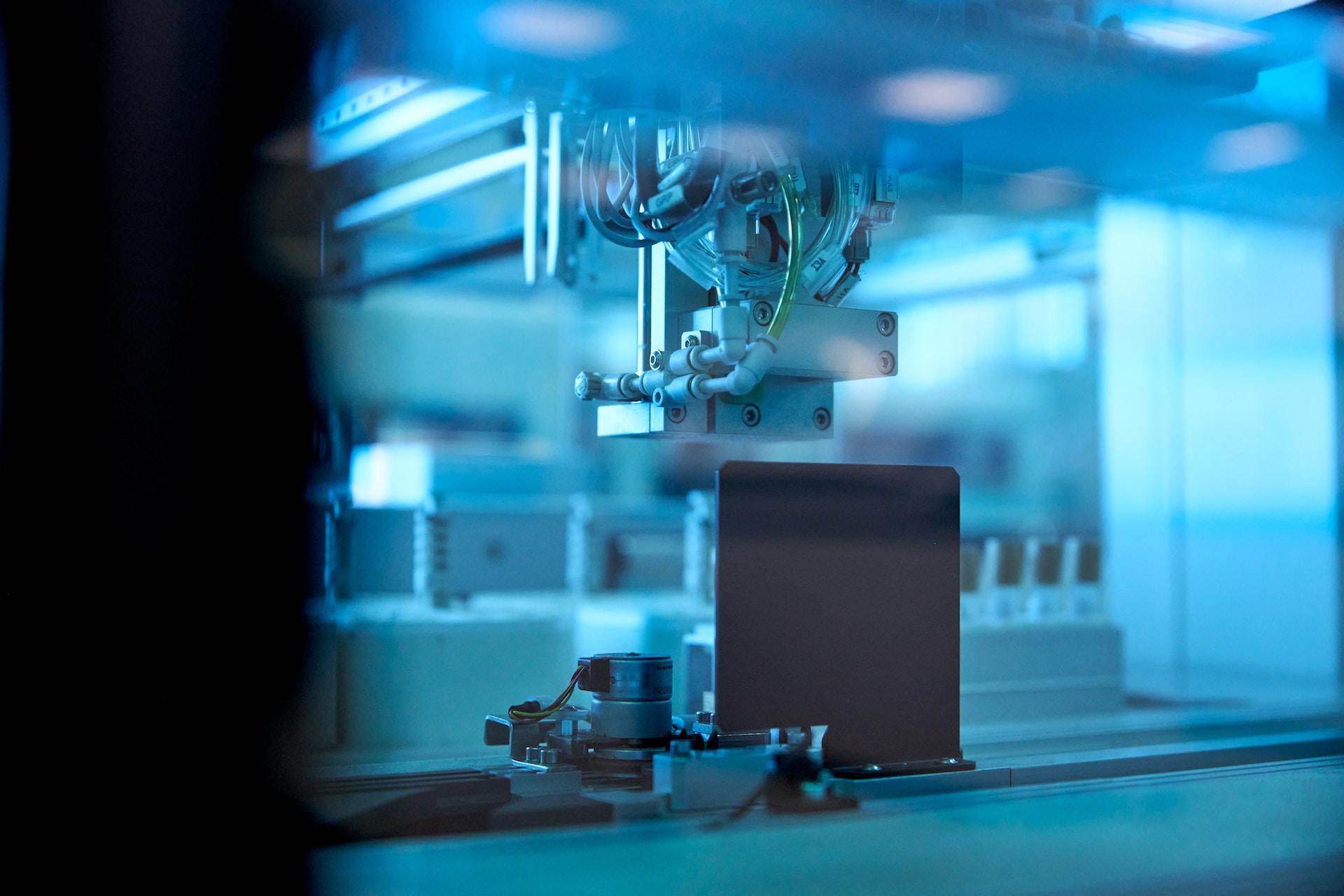 The MedTech sector has evolved rapidly over the past few years due to technological advancements, regulatory changes, and changing healthcare needs. With the healthcare industry becoming ever-more reliant on state-of-the-art medical technology to provide safe and efficient patient care, the demand for highly skilled professionals to fill medical technology jobs is increasing. With overall MedTech revenue projected to reach a staggering $644 billion by 2026, medical technology professionals can expect a variety of exciting and rewarding career opportunities in the coming years.
To remain innovative and successful in an increasingly competitive, candidate-led market, medical technology companies will need to employ a dedicated workforce of professionals with diverse skill sets and expertise. These sought-after professionals will likely be at the forefront of developing groundbreaking technologies and treatments that will boost patient care, improve diagnostic accuracy, and transform how we approach medicine.
In this guide, we'll delve into 5 of the most cutting-edge jobs that are significantly altering the landscape of the fast-paced MedTech sector. We'll explore the skills, responsibilities, requirements, and career prospects associated with each role.
1. Biomedical Engineer
Biomedical engineers play a pivotal role in the MedTech industry, combining their engineering, biological, and healthcare expertise to design devices that have the power to enhance patient care and save lives. Biomedical engineers are highly sought-after by medical technology companies, not least because of their significant contributions to bridging the gap between technology and medicine. From cardiac pacemakers to artificial limbs with sensory feedback, biomedical engineering is responsible for some of the most important feats in the advancement of MedTech.
Skills and Responsibilities
To succeed in the field of biomedical engineering, you must possess a passion for combining engineering and medicine, the ability to design efficient and practical medical devices and a high degree of commercial awareness. As well as technical expertise, you'll need an array of soft skills to thrive in the role, including problem-solving skills, the ability to work well under pressure, and outstanding communication.
Biomedical engineer job responsibilities include:
Designing, developing, and testing new medical devices and equipment
Collaborate with technicians and manufacturers to ensure the practicality and economic viability of a medical device's design
Liaise with medical professionals to make sure that devices meet healthcare needs
Resolve technical queries from hospitals and medical professionals
Assess and maintain clinical equipment
In addition to their day-to-day responsibilities, biomedical engineers must be aware of their work's ethical implications, including informed consent and patient privacy. They also need to work alongside regulatory affairs teams to ensure that their devices are designed in line with the latest regulations and quality control guidelines.
Qualifications and Requirements
Biomedical engineering candidates will be expected to hold a 2:1 degree in a relevant subject, such as biomedical engineering, electrical engineering, or physics. Having a degree accredited by bodies such as the Institution of Engineering and Technology or the Institution of Mechanical Engineers is essential if you wish to attain chartered status. Once you have achieved the required academic qualification, you'll be able to apply for biomedical engineering jobs in the private sector, where you can find roles at medical technology companies, biomedical research departments, digital health startups, and more.
If you wish to pursue a career in the public sector and work for the NHS, you'll need to partake in the NHS Scientist Training Programme, a graduate-entry scheme that paves the way for senior-level roles in the NHS. Participants must have a 2:1 in a related undergraduate discipline or a 2:2 with a related Master's degree or PhD. There are also plenty of postgraduate development opportunities outside of the NHS, with a full list of available Master's courses accessible via the Prospects website.
Career Prospects
Biomedical engineering is a fast-growing field, and those who enter it can look forward to outstanding career prospects. Whether you choose to work in the NHS, at a private healthcare organisation, or in a commercial business, your skills will be highly sought-after by a wide variety of employers throughout the UK and worldwide. The average salary for a biomedical engineer in the UK is £34,500, while the most experienced can make up to £45,351. With relatively high salaries and an extremely optimistic job outlook, biomedical engineering is certainly one of the most fulfilling medical technology jobs on this list.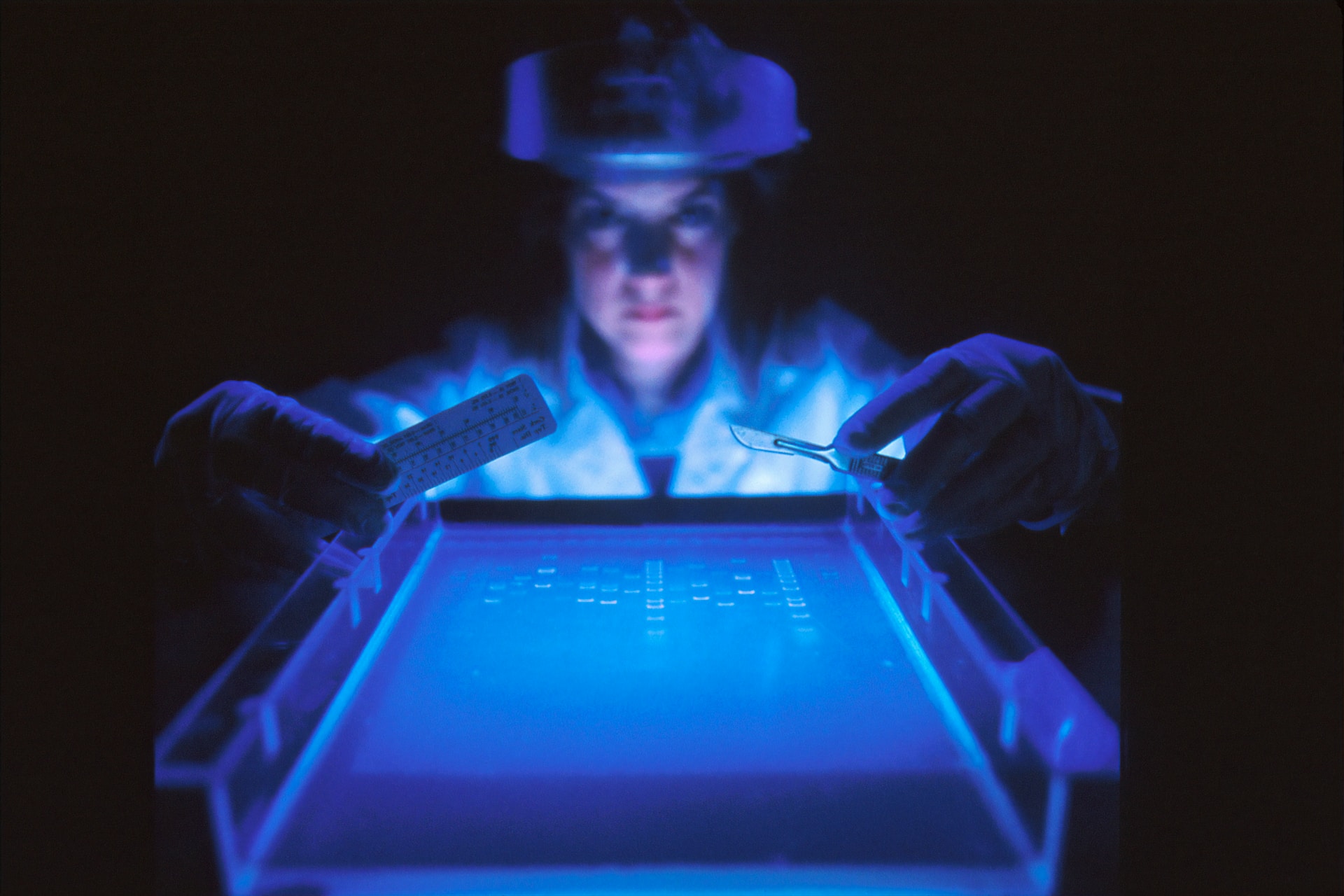 2. Quality Assurance Technician
The MedTech industry is heavily regulated, requiring stringent quality assurance standards to ensure all products comply with the latest regulations. Given this increasingly complex regulatory landscape, it is unsurprising that the demand for skilled quality assurance technicians has grown in recent years. Responsible for maintaining standards and ensuring regulatory compliance, quality assurance technicians are likely to be needed by medical device manufacturers, regulatory bodies, medical laboratories, and other organisations for the foreseeable future.
Skills and Responsibilities
Ensuring that medical devices meet the highest possible safety and quality standards is a vital task requiring a set of important skills. Candidates going for quality assurance technician roles must be able to demonstrate an in-depth understanding of the latest regulatory guidelines, excellent documentation and record-keeping skills, and the ability to collect and interpret large amounts of data.
Quality assurance technicians must be well versed in various regulations that directly impact the UK's medtech industry, including EU medical device regulations, post-market surveillance requirements, and post-Brexit quality regulation terms.
Quality assurance technician job responsibilities include:
Carrying out quality control checks on medical devices to ensure that they fulfil safety requirements
Making sure that products meet external standards from regulatory bodies, such as the ISO and the FDA
Implementing quality control processes to ensure that quality standards are followed during product design and manufacture
Conducting quality assurance audits to evaluate the effectiveness of quality management systems
Keep up to date with the latest regulations and developments affecting the MedTech industry
Quality assurance technicians need to have exceptional communication skills to be able to occasionally liaise with colleagues, regulatory authorities, and even customers. They should also possess excellent problem-solving abilities, especially when it comes to identifying and resolving issues that may arise during routine inspections.
Qualifications and Requirements
Quality assurance technician candidates applying for roles in MedTech are typically expected to hold a degree in a field relevant to the sector, such as life sciences or medicine. However, having a Bachelor's degree isn't a strict prerequisite for landing QA technician roles, as many employers also recognise Higher National Diplomas or foundation degrees. To further develop your skill set and make yourself stand out to potential employers, you can take professional certificates like Reed's Quality Assurance Management course.
In addition to qualifications, managers will look for previous hands-on experience in a QA-related role, whether it be in a laboratory or industrial setting.
Career Prospects
The demand for quality assurance technicians in the life sciences industry has grown in recent years, largely as a result of a greater need for all-important medical devices and equipment. With MedTech careers set to grow an impressive 7% above the national average over the next decade, medical technology companies will likely need more QA and regulatory affairs staff in the coming years. For an entry-level QA technician role, the average salary is £26,768, and many firms offer salaries of up to £35,000 for experienced quality assurance assistants.
3. Medical Device Software Engineer
Responsible for developing and maintaining software applications and systems that are integral to medical devices, software engineers play a key role in the MedTech industry. At the forefront of enhancing healthcare delivery through state-of-the-art technology, they are tasked with producing high-performance, user-friendly software systems that can control and operate medical devices. From developing computer-aided detection software that helps detect breast cancer to engineering software that controls implantable pacemakers, medical device software engineers have achieved various MedTech innovations.
Skills and Responsibilities
As with all software engineering-related roles, medical device software engineering requires an abundance of technical skills, such as coding, analytical thinking, and problem-solving. Medical device software engineers should have an in-depth understanding of programming languages like C++, Java, and Python, as well as knowledge about the world of medicine and healthcare. In order to ensure that their skills are relevant, they should stay up to date with the latest technologically-driven scientific breakthroughs, such as nanotechnology.
Medical device software engineer responsibilities include:
Writing and testing code for medical devices, including embedded software and firmware
Troubleshooting and debugging software glitches to ensure that a device is operating as efficiently as possible
Ensuring that all software is developed in accordance with regulatory standards and guidelines
Implementing robust cybersecurity controls to ensure that medical devices are protected against vulnerabilities
Conducting post-market surveillance and addressing software-related issues through updates and maintenance
By designing and developing critical medical devices, software engineers have the opportunity to use their skills to make a meaningful difference to people's health and well-being. Their pioneering work has the potential to advance medical technology, improve patient outcomes, and guarantee the safety and effectiveness of state-of-the-art medical equipment.
Qualifications and Requirements
Becoming a software engineer can be achieved through various pathways, with the most common route being the academic one. Many employers typically prefer candidates with a degree in a computer science-related field, and while this isn't a prerequisite for entering the profession, it can make your CV all the more appealing. If you have a non-computer-related undergraduate degree, you can transition into software engineering by taking a postgraduate conversion course.
Another way to enter the field of software engineering is to attain professional certifications or partake in coding bootcamps. Offering intensive training sessions centred on teaching coding skills, these bootcamps will help you expand your understanding of the various coding languages and their practical applications in a short space of time. Hiring managers at medical technology companies will also want you to demonstrate your knowledge of the MedTech industry and the latest regulatory requirements for medical devices.
Career Prospects
Software engineers are in high demand across all industries at the moment, with the overall employment for software engineers expected to grow by 25% from 2022 to 2031. Medical device software engineers are especially sought-after, as their relatively niche skills are vital for the development of medical technology. As such, employers are going the extra mile to attract and retain high-quality medical device software engineers by offering competitive compensation packages. This is one of our list's most lucrative medical technology jobs, with an average base salary of £50,398.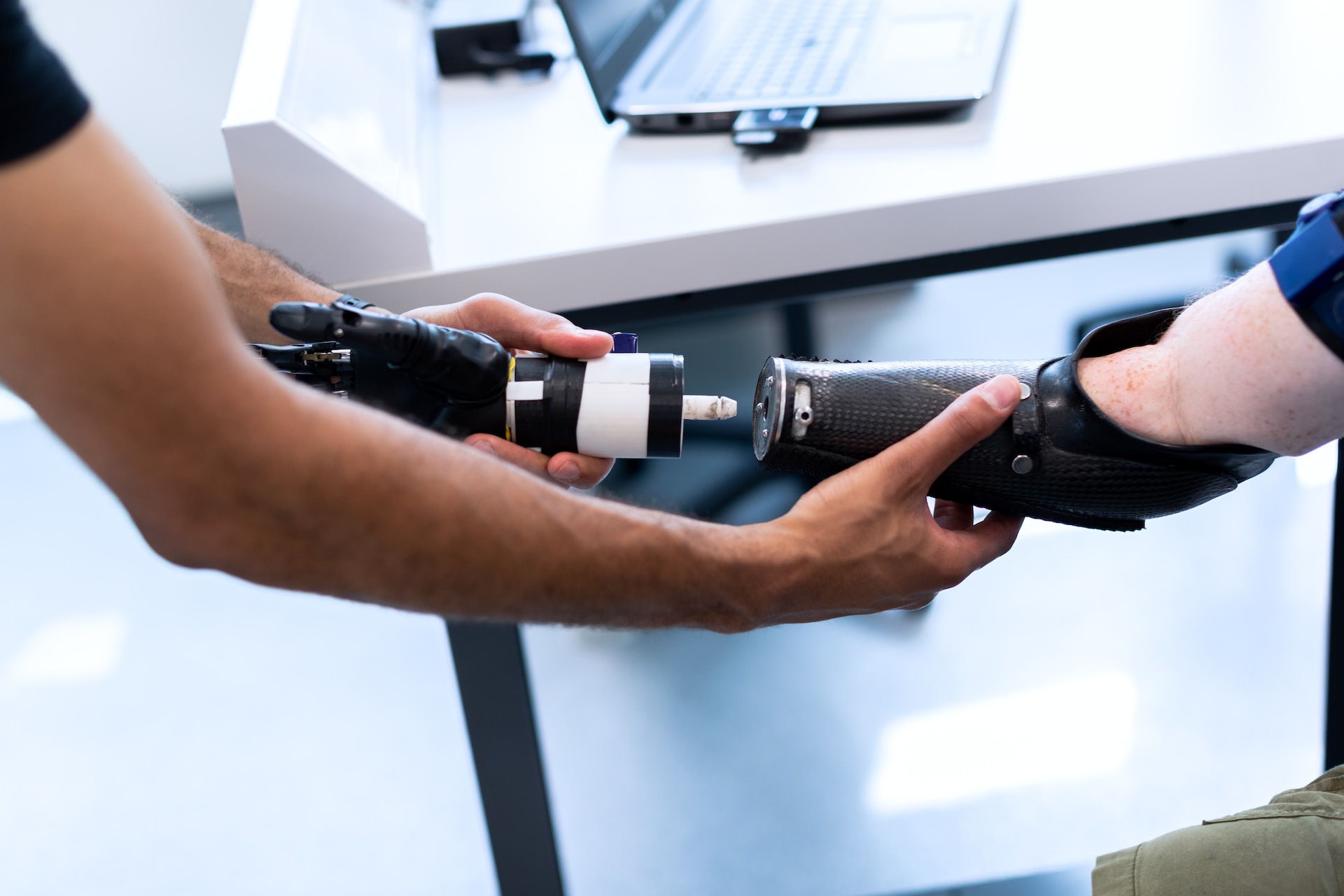 4. Clinical Research Associate
Clinical research associates perform a crucial role at medical technology companies, where they are tasked with managing clinical trials for medical devices and other potentially life-saving technologies. Assessing the risks, benefits, and effectiveness of medical devices is one of the MedTech industry's most important duties, and clinical research associates are at the forefront of that.
Skills and Responsibilities
Like the other medical technology jobs we've discussed in this guide, clinical research associates must possess a blend of scientific expertise and soft skills. An in-depth understanding of clinical research principles, knowledge of the latest regulatory guidelines affecting clinical trials, and the ability to address ethical concerns that may arise during research are key technical skills that ideal clinical research associate candidates must possess.
Clinical research associate job responsibilities include:
Planning clinical trials for new medical devices, determining parameters such as study objectives and appropriate patient populations
Identifying and selecting clinical trial sites and research team members
Ensuring that all clinical trials adhere to regulatory standards
Overseeing data collection, making sure that all data is accurate and compliant with the protocols of the study
Implementing monitoring procedures to ensure ongoing patient safety
To succeed as a clinical research associate, you need to be able to demonstrate an array of important soft skills, such as outstanding written and verbal communication, organisational and administrative skills, and a thorough understanding of Good Clinical Practice (GCP), a requirement that all clinical research associates must fulfil. You'll need a driving licence because your work will likely involve you driving between trial sites.
Qualifications and Requirements
A degree in a life sciences-related subject is essential for entering the clinical research associate profession. Relevant disciplines include biochemistry, biomedical science, and toxicology, and you could bolster your CV by gaining a higher-level postgraduate qualification like a Master's or a PhD in clinical research. Gaining hands-on experience is another way to make your application appealing to potential employers. You could pursue voluntary work as a clinical trials administrator to get a sense of how clinical research is conducted, and there is a broad selection of entry-level scientific research positions that would provide you with sufficient experience, such as medical assistant and research fellow.
Career Prospects
With a promising job outlook, high levels of job security, and an abundance of opportunities for progression, a career as a clinical research associate can be rewarding and well-paid. While there is significant competition for job vacancies, candidates with a combination of academic achievement and relevant work experience have a great chance of securing employment at pharmaceutical companies, hospitals, and medical device companies. Clinical research associates can expect an average salary of £42,000, and annual incomes of more than £50,000 are achievable for those with several years of experience.
If you'd like to learn more about what the future has in store for medical technology jobs, we invite you to check out our 'The Future of Medical Technology Jobs' guide.
5. Biostatistician
Essential for evaluating the safety of medical devices and healthcare technologies, biostatisticians are important in the world of medical technology. These sought-after professionals use their statistical expertise to assess the efficacy of clinical trials and MedTech products, thereby ensuring better patient care and more accurate diagnoses. From designing and analysing clinical trials to providing evidence-based insights into a device's performance, biostatisticians perform a number of vital tasks.
Skills and Responsibilities
To thrive in the field of biostatistics, candidates must possess an array of technical abilities, including strong statistical analysis, data management, and in-depth knowledge of statistical programming languages like SAS and R. Biostatisticians at medical technology companies need to combine their statistical know-how with a detailed knowledge of the MedTech sector's regulatory requirements for producing medical devices and conducting clinical trials.
Biostatistician job responsibilities include:
Designing studies and deciding what data to collect in collaboration with medical researchers
Using statistical methods like data validation and descriptive statistics to summarise data and report on their findings
Implementing and running clinical research trials to enhance medical knowledge
Analysing data to determine the effectiveness of treatments and medical devices on the population
Incorporating bioinformatics into automated data analysis tools
In addition to having the desired technical skills, top biostatisticians can also demonstrate various soft skills that aid them with their scientific tasks. They need excellent analytical skills to interpret potentially complex data, effective verbal communication abilities to present findings to stakeholders and regulatory authorities, and outstanding organisational skills to efficiently manage large datasets.
Qualifications and Requirements
Biostatisticians typically require a higher degree, like a Master's or PhD, to enter the profession and an undergraduate degree in a relevant subject, such as statistics, mathematics, or biology. Although there are entry-level positions for those who only hold a Bachelor's, having a Master's qualification will present you with an abundance of career and development opportunities. An alternative route is going for an entry-level research assistant or statistician role to gain valuable experience in a scientific setting before applying for biostatistician jobs.
Ideal candidates will also be able to show that they have had sufficient hands-on experience in offices, laboratories, or out in the field. Employers want to see if you have a background in overseeing the statistical aspects of clinical studies, with experience in tasks such as SAS programming and using specialised software to analyse and interpret data. You can gain practical experience on industrial placements while studying or take up internships and residency programs when you have completed your studies.
Career Prospects
With one of the most in-demand medical technology jobs, Biostatisticians can look forward to a wide selection of career opportunities. The job outlook for biostatisticians is particularly promising, with research showing that biostatistics jobs are set to rise 31% from 2021 to 2023. Biostatisticians can seek employment at a range of organisation types, including hospitals, research institutions, and government agencies. The average salary for a fully qualified biostatistician is £54,199, a relatively high figure reflecting the role's significance.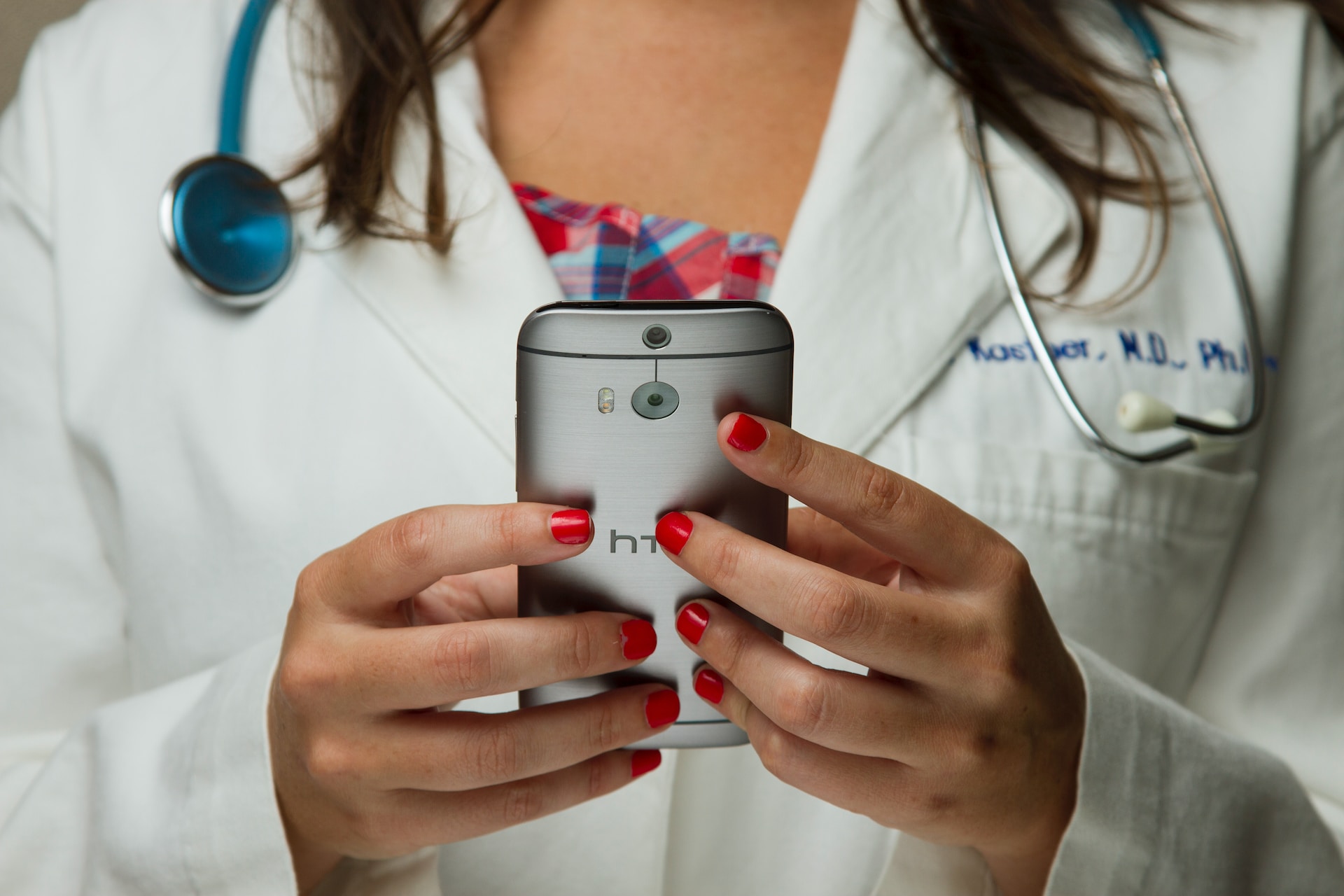 The Final Word
The MedTech sector is experiencing rapid growth and innovation, driven by technological advancements, changing healthcare needs, and evolving regulatory landscapes. This dynamic industry offers a wealth of exciting career opportunities for professionals with diverse skill sets and expertise. As the demand for cutting-edge medical technology continues to rise, these careers are at the forefront of transforming healthcare delivery and improving patient care.
Whether you're interested in engineering, quality control, software development, clinical research, or biostatistics, the MedTech industry welcomes skilled individuals passionate about positively impacting healthcare.
Connecting Talent with Medical Technology Jobs
As experts in life science recruitment, we are passionate about helping medical technology companies to drive innovation with effective hiring solutions. Since forming in 2016, we have earned a reputation for placing high-quality candidates into top roles in the life sciences industry.
Our award-winning consultants have unmatched expertise in their specialisms, and their efforts have allowed us to emerge as one of the UK's eminent life science recruitment agencies. Whether you are a job seeker looking for your next career move or a company that wishes to hire the best and brightest talent, reach out to us today to discover more about how we can support you.