The Future of Medical Technology Jobs
22 Sep, 2023
8 minutes
MedTech is one of the world's most influential and fast-paced industries, one that is expect...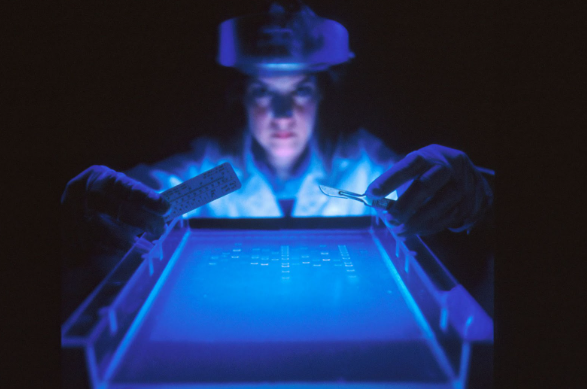 MedTech is one of the world's most influential and fast-paced industries, one that is expected to grow exponentially in the coming years. The fusion of medicine and technology has given rise to a new frontier in healthcare and a growing number of cutting-edge medical technology jobs. As innovative technologies such as wearable medical devices, artificial intelligence, and augmented reality continue to revolutionise the MedTech sector, job-seekers and medical technology companies alike can look forward to a prosperous future.
In an era defined by rapid technological transformation, MedTech has emerged as a game-changer, reshaping our relationship with healthcare. MedTech professionals harness the power of innovation to design, develop, and deploy technologically driven solutions that save lives, improve patient care, and further scientific progression. In this guide, we'll explore why the future is bright for professionals and businesses in the MedTech industry and examine 5 state-of-the-art technologies that are reshaping medical technology jobs.
Why the Future is Bright for the Medical Technology Industry
Technology has transformed the healthcare sector over the past couple of decades, and while there is some concern over our increasing dependence on medical technology, it has also presented MedTech companies with the chance to improve patient care, make faster and more accurate diagnoses, and lower healthcare expenses. By leveraging modern health technologies, healthcare providers can play a key role in boosting health and well-being while improving their profit margins. The market size for the global medical technology industry is a staggering 550 billion euros, and this growth shows no sign of abating any time soon.
From up-and-coming graduates looking to kickstart their MedTech careers to experienced health technology professionals eager for their next challenge, the medical technology industry offers an abundance of opportunities for candidates at all stages of their careers. In the USA alone, the MedTech industry is responsible for the creation of over 2 million jobs, and given the unstoppable growth of innovative health technologies, it is likely that the sector will continue creating employment opportunities for the foreseeable future.
With the demand for medical technology professionals far outpacing demand, now is a better time than ever for high-quality graduates to pursue careers in MedTech. As well as excellent job prospects, MedTech candidates can expect relatively high salaries, the chance to make a positive difference to the world's well-being, and continuous challenges and advancement opportunities. As the global population ages and the need for first-rate healthcare intensifies, the MedTech sector will need to attract and retain high-quality professionals to play an integral role in improving patient outcomes and driving innovation.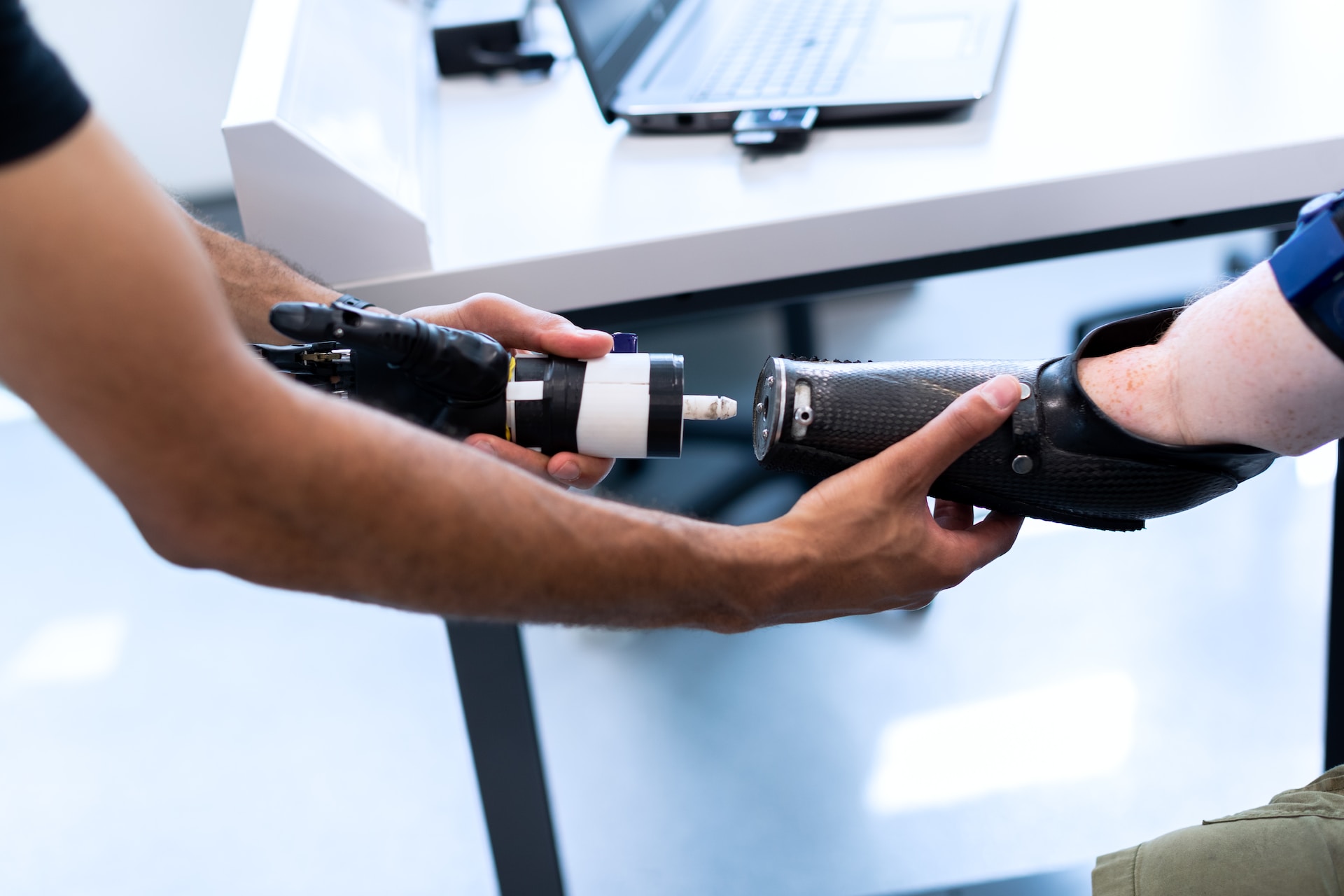 5 Innovative Technologies Reshaping Medical Technology Jobs
As we explored in our recent guide, 'The Leading Trends Reshaping MedTech Companies in 2023', the MedTech sector has experienced transformative change due to innovative technologies development. We delved into trends like the rise of AI in healthcare, the growing popularity of telemedicine, and the use of wearable medical devices to shed light on how medical technology companies can make the most of these trends to enhance business outcomes and improve patient well-being.
While the advancement of cutting-edge tech has provided innumerable opportunities for MedTech firms, it is also responsible for creating and reinstating a wide range of medical technology jobs. In this section, we'll take an in-depth look at 5 of the most innovative technologies in MedTech and their impact on the future of employment in the sector.
1. Artificial Intelligence
The widespread adoption of artificial intelligence technology has revolutionised many sectors of our economy, not least the MedTech industry. Capable of automating routine tasks and advancing human understanding, AI plays a key role in the world of medical technology. AI-powered technology can help doctors make quicker and more accurate diagnoses, It can also optimise end-to-end drug discovery, enhance personalised medicine, and expand the amount of data that can be collected and analysed.
Many medical technology companies and healthcare providers recognise AI's potential to significantly improve patient care and make healthcare systems more efficient. According to MedTech Europe, AI tools could protect 400,000 lives, save 200 billion euros, and free up 1.8 billion working hours every year. Given predictions like these, it is unsurprising that the MedTech industry is so keen to invest in the development of artificial technology.
Although there are numerous benefits to implementing AI technology in healthcare, there is a degree of uncertainty about how it will affect the workforce. However, while some roles are expected to be impacted by automation, new AI-related medical technology jobs are likely to emerge. For example, AI healthcare specialists will be required to apply AI solutions to medical needs, while medical AI ethicists will be called upon to make sure that AI systems are implemented in an ethical and responsible way. There will also be a demand for developers and engineers with AI expertise to build and maintain AI-powered healthcare solutions.
2. Wearable Technology
Much like AI, wearable medical devices have taken the MedTech industry by storm. Enabling patients and physicians to monitor and maintain health, wearable technology has become essential to delivering care. Physicians can remotely monitor a patient's health metrics by leveraging state-of-the-art devices like smartwatches and health trackers. Other cutting-edge wearable medical devices include smart insulin pens, continuous glucose monitors, and wearable blood pressure monitors, all of which have the potential to improve health awareness, medication adherence, and real-time health monitoring.
Wearable technology is expected to be an important part of the healthcare and MedTech industries going forward, largely due to ageing global populations, an increased reliance on technologically-driven healthcare solutions, and the growing adoption of remote patient care. Analysis from GlobalData revealed that the wearable technology market was worth 27 billion dollars in 2019, and by 2024, it is predicted to reach 156 billion dollars. For medical technology companies, wearable medical devices present various advantages for better drug development, clinical research, and personalised medicine.
As wearable technology becomes ever-more prevalent in healthcare, new job roles are emerging in a variety of fields. IT professionals with a background in software engineering can ply their trade as wearable device developers, while wearable device clinical researchers will be needed to assess the safety and effectiveness of wearable medical devices. Wearable technology is also reinventing existing healthcare roles. For example, nurses are sometimes tasked with instructing patients on how to adopt wellness monitoring apps on smartwatches.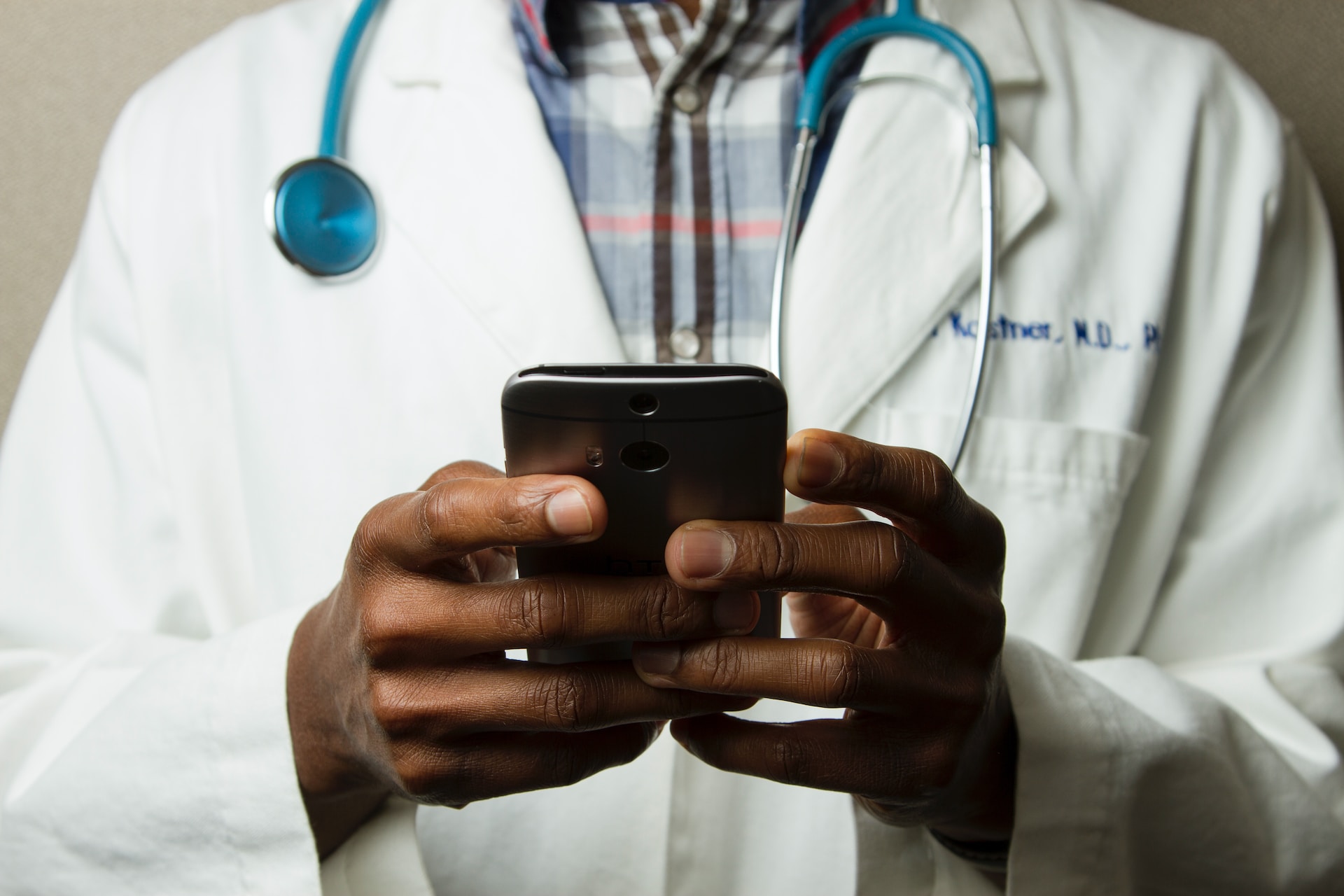 3. Telecommunications Technology
Telemedicine has emerged as one of the most important trends in MedTech, and considering its numerous benefits for patients and clinicians alike, it's easy to see why. It can be more cost-effective and less time-consuming than traditional, in-person healthcare, providing patients with seamless access to physicians and specialists. Of course, telecommunications technology cannot be utilised for all conditions, but it can be extremely effective for minor illnesses, mental health issues, and managing chronic illnesses.
Telemedicine became commonplace during the COVID-19 pandemic when public health restrictions prevented limited patient access to GP clinics and hospitals. For many patients, particularly the elderly or those with chronic conditions, communicating with a physician via telephone or video calls became a convenient, low-risk method of receiving care. Though there are concerns about medical data security, telemedicine is set to become a key component in patient care with a compound annual growth rate of 5.25% between 2022 and 2030.
The expansion of telemedicine has given rise to a range of medical technology jobs, providing a wealth of opportunities for professionals in the IT, healthcare, and data analytics fields. As the use of telecommunication technology in healthcare becomes more prevalent, software developers will be required to develop and maintain the telemedicine apps. Data analysts will be in sharp demand, responsible for analysing data to enhance patient outcomes. Telemedicine companies will also need to recruit a large number of high-calibre doctors, nurses, and therapists to provide remote care for ever-growing numbers of patients.
4. Robotics
Robotics is perhaps the most vital of the many innovative technologies reshaping the MedTech industry. Robotic technology can reduce the risk of infection, automate monotonous tasks, improve surgical precision, and can revolutionise the way healthcare is delivered. The MedTech and healthcare industries already use robotic technology for a range of applications, including robot-assisted surgery, disinfecting hospital rooms, and drug delivery via microneedle patches.
Although less than 2% of the surgeries performed globally today are performed with the aid of robotics, robotic technology is advancing at a rapid rate. Innovations such as 3D visualisation and enhanced precision via minimally invasive incisions demonstrate the game-changing advantages of robotics in surgery, and the cost of robotic technology is predicted to fall when competition and production efficiency increase. Given the global medical robotics market is expected to reach 12.7 billion dollars by 2025, it is clear that the future is bright for robotic technology.
The sustained development of robotic technology is expected to create a broad selection of healthcare and medical technology jobs. As demand increases, more engineers with expertise in robotics will be needed to design and develop robots for healthcare purposes, while technicians will be tasked with maintaining and repairing them. Healthcare professionals specialising in robotics will also be required to train doctors and nurses to operate and maintain robotic technology.
5. Augmented Reality
Augmented reality is fast becoming a powerful tool for healthcare providers, potentially transforming how healthcare professionals train and perform their medical duties. While augmented reality technology has not yet reached its peak, it is already being used by healthcare providers to create safe and controlled medical training environments, enhance precision surgery, and produce accurate medical imaging. It is also predicted that AR can help mitigate the effects of rising costs and staff shortages.
Augmented reality has already profoundly impacted the healthcare and MedTech sectors, and a cursory look at the data shows that it is not going anywhere any time soon. The reach of AR is set to grow 3.5 times by 2027, an eye-catching figure that demonstrates just how important the technology is likely to become. From facilitating exposure therapy for mental health patients to improving accuracy during complex surgeries, AR technology can be leveraged for a selection of healthcare tasks.
Another major advantage of augmented reality technology's advancement is the sheer number of jobs it will create. As AR technology develops, medical technology companies will need to hire software developers and UX designers to build and maintain AR applications. Technicians and process engineers will be required to ensure that AR products are manufactured in accordance with the latest regulatory guidelines. In addition, healthcare professionals specialising in AR will be required to provide training and surgical guidance for fellow physicians looking to gain an in-depth understanding of how AR can be used in a healthcare setting.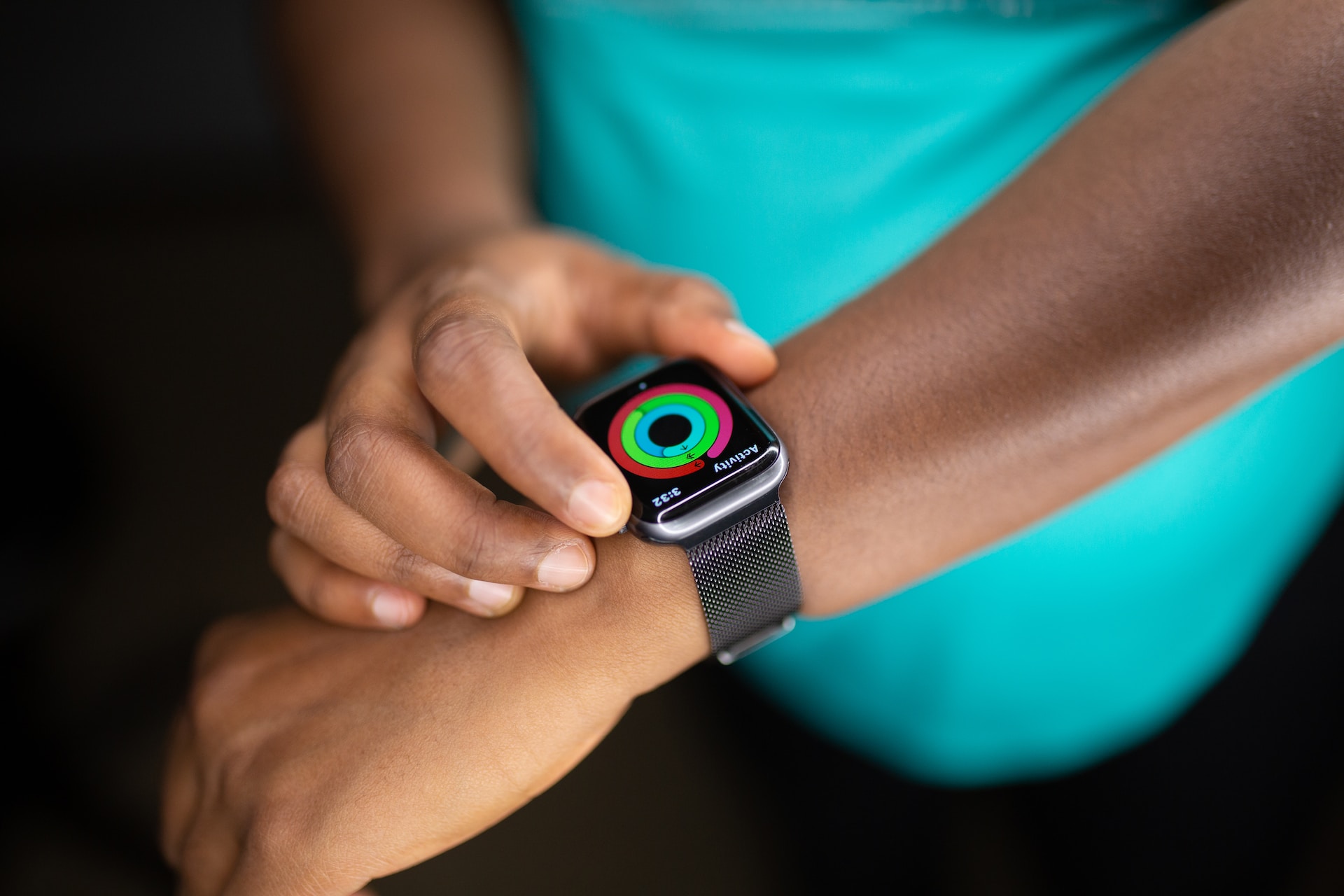 Final Thoughts
The future of medical technology jobs is undeniably promising, driven by the relentless fusion of innovation and healthcare. With the MedTech industry poised for exponential growth and a relentless commitment to improving patient care, professionals and businesses alike are set to thrive. The convergence of state-of-the-art technologies, such as artificial intelligence, wearable devices, mobile health apps, robotics, and augmented reality, is not just reshaping medical technology jobs; it's redefining the very landscape of healthcare.
As we navigate this dynamic era of transformation, the MedTech sector continues to offer boundless opportunities for those seeking impactful careers and for companies striving to push the boundaries of what's possible in the pursuit of better health and well-being for all. The future of MedTech is bright, and its potential is limited only by our imagination and innovation.
Striving for Excellence in Life Science Recruitment
At Hartmann Young, we've been linking exceptional professionals with leading positions in the medical technology sector since 2016. Our team is deeply committed to motivating candidates and clients towards achieving their goals, and we possess extensive expertise in the life science recruitment arena. We're excited to learn more about your career aspirations or your talent acquisition plan, so please don't hesitate to contact us today for a conversation with one of our seasoned consultants.