Huma Case Study
Hartmann Young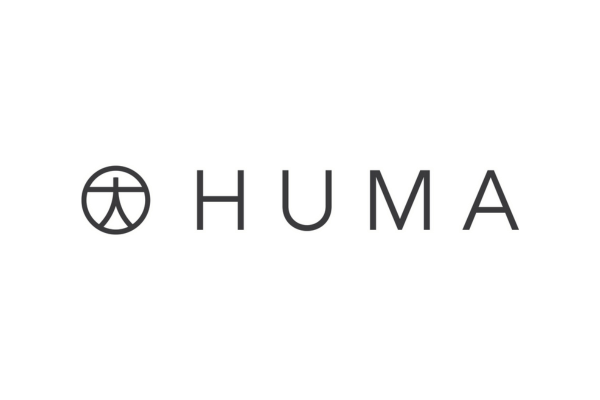 Huma
At Hartmann Young, our mission is to provide world-class recruitment solutions, connecting exceptional talent with innovative companies transforming healthcare and life sciences. Our expertise has continuously enabled us to forge long-lasting relationships with some of the industry's most revolutionary and celebrated companies.This case study highlights the importance of having a strong recruitment partner, like Hartmann Young, to identify and attract top talent whilst showcasing the impact that new technologies are having on traditional healthcare systems and improving patient outcomes, as proven by Huma's innovative solutions.
'We're an eclectic bunch, but we all have one thing in common: a belief in the power of human potential.'
Huma is a London-based digital health platform revolutionising the healthcare industry with their healthcare solutions. After being founded in 2011, their mission is to help people live longer, fuller lives by creating digital tools that improve clinical outcomes and reduce healthcare costs.
The company offers a range of solutions, including:
the Hospital at Home platform (RPM), which allow patients to receive hospital-level care from the comfort of their own homes.
As of 2021, the platform has been used by over 30,000 patients in the UK, Europe, and the United States.
Their decentralised clinical trials (DCT) have also shown promise in improving the clinical trial process. For example, in a recent clinical trial conducted in partnership with Pfizer, Huma's DCT platform allowed for 90-95% patient retention, compared to the industry average of 85%, demonstrating the effectiveness of their approach in increasing patient engagement and participation.
In addition, Huma's companion apps (SaMD) and platforms have been used by over 1.8 million patients worldwide, allowing them to track their health, access educational resources, and communicate with healthcare providers remotely. This has resulted in significantly improved patient outcomes, including a 30% reduction in clinical readmissions for patients using Huma's SaMD solutions.

Huma's solutions are designed to improve patients' lives and provide a more personalised approach to healthcare. By using digital tools to connect patients with healthcare providers, Huma is able to reduce the burden on traditional healthcare systems and provide better, more efficient care to patients. With over 27 million patients using their digital health solutions and the support of over 3,000 hospitals, clinics and organisations such as Johns Hopkins University, Bayer and Swiss Re, it is clear that this is only the start of the positive change Huma can make within the healthcare industry.
Entering new territory, Huma faced the challenges of taking their business overseas and adapting to a new market and customer. They recognised the need for a team who could navigate the nuances of a US-based market, paired with a comprehensive understanding of its key drivers and customer preferences.
For Huma, this meant finding top talent that could hit the ground running and deliver results from day one. Tye Matthews, Talent and People Manager at Huma US, stated,
"there's been recruitment partners that are great, but when we've had those initial conversations you can just tell there's that missing piece".
Tye also went on to mention that they had found that other recruiters lacked the "emotional intelligence" needed when dealing with not only different cultures but different generations of talent.

As a start-up, Huma felt initial pressure and apprehension about taking a matured network and product offering to a new location. A driving force in Huma's search for a recruitment partner stemmed from the need to understand and vet pools of talent that could marry up to their start-up environment.

Huma were looking to fill multiple roles across a diverse range of skill sets, from commercial-level roles requiring individuals with a strong network and the ability to sell the platform through to clinicians who are involved on an everyday level, meeting with patients and ensuring the platform is used effectively. They recognised that identifying best-in-class professionals who could drive real change and showcase the potential of Huma's offering required not only the knowledge of how to sell the product but how to sell to a US demographic and position the impact Huma could have on healthcare practices and organisations.

Our Solution
Our hiring solutions played a pivotal role in addressing Huma's complex challenge of expanding into a highly competitive US market. Over the last two years, we have established a deep understanding of Huma's vision and values, facilitating a seamless transition into a new territory. In addition, we invested significant time in learning not only Huma's product offering but also the ethos driving the people behind the brand, who are committed to bringing positive change across the healthcare industry.

Our streamlined recruitment process helped to reduce the time-to-hire considerably due to a rigorous screening process that allowed us to evaluate candidates' technical skill sets and personal values. We presented Huma with a diverse range of highly qualified individuals for each role, whose profiles were tailored to meet Huma's unique requirements in as little as one week after initial conversations. Beyond filling job vacancies, our solution established a foundation for a long-lasting and mutually beneficial partnership, enabling us to provide ongoing support to Huma to navigate the dynamic US market.

Throughout our partnership with Huma, we have exclusively adopted a contingent recruitment approach, leveraging our industry expertise to source and deliver exceptional candidates that closely align with the specific parameters of each role. We have also taken a proactive role in keeping Huma ahead of emerging market trends and changes, ensuring that the expectations and needs of both parties are optimally aligned for every placement.
Hartmann Young staffed a Commercial Leader around three months ago into our healthcare vertical reporting to our Head of Sales. Within those three months he has hit the ground running from day one, already closing three deals within that time and generating an incredible ROI. Through bringing his network to Huma and showing new customers the potential of what we can do he has been a pivotal hire in helping take our product to new customers across the market. Hartmann Young really takes the time to listen and ask the right questions but they also have that intuitive knowledge and balance of what the market should look like and the relationship we have with them is a perfect marriage.
Learn more about Huma Case Study
As a result of our work with Huma over the last two years, we've successfully placed 6 employees into Huma, all of whom remain within the business. To date, we have successfully filled 6 out of the 7 positions we were tasked with, achieving an impressive 85% success rate with only one role unfulfilled due to the candidate accepting a counteroffer with their current employer.
The trust and strong relationship between ourselves and Huma have enabled a streamlined and speedy recruitment process, with a thorough screening process yielding an incredible volume of profiles within days of an initial conversation. The success of our partnership with Huma is a testament to the importance of emotional intelligence and cultural alignment in finding the right talent to help a start-up succeed.
Our Vision for the Future
The partnership between our recruitment service and Huma's innovative digital health platform has proven to be a powerful combination, bringing together cutting-edge technology and top talent. Through the support of Hartmann Young, Huma was able to identify and attract the best individuals to drive their mission of revolutionising the healthcare industry to help live fuller longer lives. We'd like to thank Tye Matthews, People and Talent Manager at Huma US for taking the time to sit down with us and showcase this relationship's first-hand impact.
If you're a healthcare organisation looking to enhance your recruitment strategy, specialist recruitment agencies like ourselves offer the expertise and investment into understanding your hiring challenges and needs. We take the time to integrate ourselves and become an extension of your business to deliver outstanding talent, ready to make a difference. Explore our services and discover the potential of Hartmann Young today. Alternatively, if you're looking to incorporate digital health solutions to improve patient outcomes and reduce healthcare costs, explore the wealth of innovative solutions Huma have to offer. Together, we can drive positive change in the healthcare industry and improve the lives of millions of patients worldwide.

Visit Huma's website here: Huma | Longer, fuller lives